The Blog
June 13, 2023
The best deals on tickets for our 77th Mainstage Season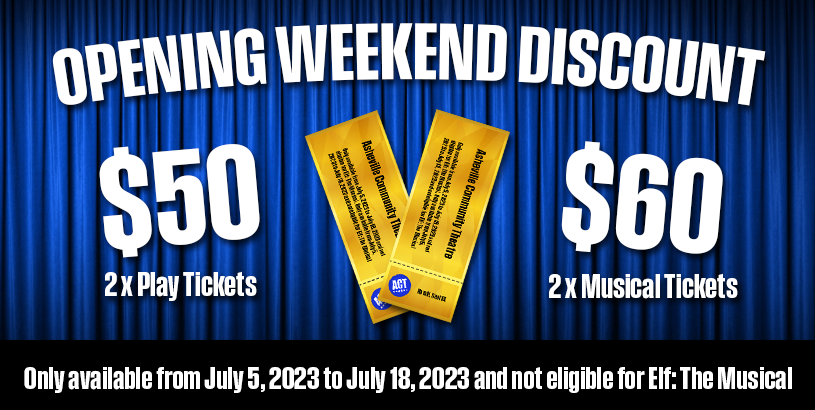 Opening Weekend Discount
We LOVE opening weekends! There's a blend of excitement, anticipation, energy, and this almost palpable connection between the performers and the audience that culminates in a magically immersive experience. This year, we've created a discount for theatre lovers who enjoy opening weekends as much as we do. From July 5, 2023 to July 18, 2023 you can get 2 tickets to our musical for $60 and 2 tickets to our plays for $50.
This discount is good for opening weekend of every mainstage show this season – except for Elf: The Musical. You can also get more than two tickets. In fact, there's no maximum order amount. Simply select the opening weekend date of your choice, pick at least two of your favorite seats, enter the code "ACTFIRST", and you're good to go!
Single tickets for all weekends of our shows go on sale July 19, 2023.
Asheville Community Theatre's 2023-2024 Season
Pippin | September 15-October 8, 2023
Elf: The Musical | December 1-23, 2023
This production is not eligible for the Opening Weekend Discount.
Flyin' West | February 9-25, 2024
Matilda: The Musical | April 12 – May 5, 2024
Alfred Hitchcock's The 39 Steps | June 21-July 7, 2024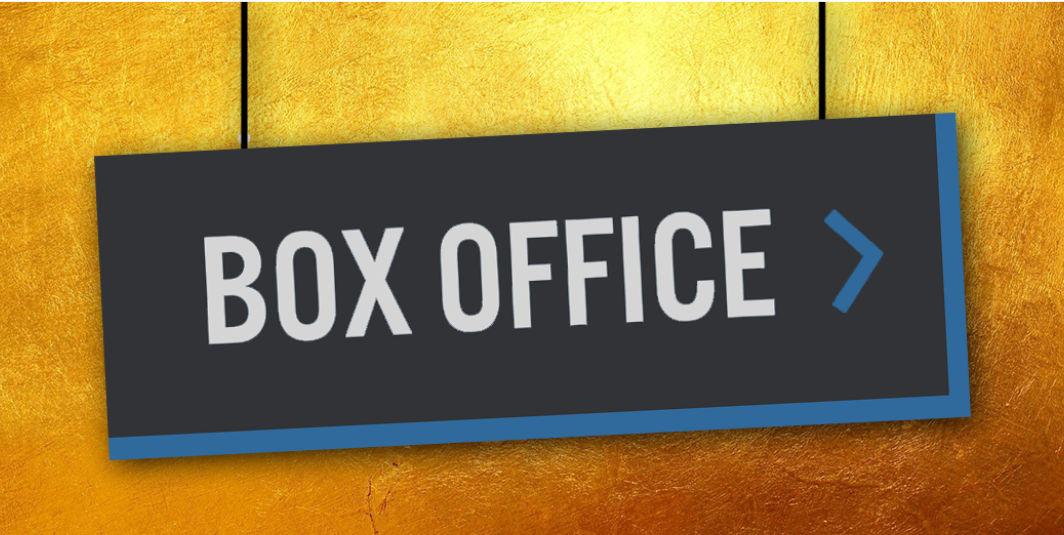 Mark your calendars!
Whether you're seeking the flexibility of choosing individual shows or the perks of a subscription, here's everything you need to know in order to create the theatrical journey that is right for you.
June 1, 2023: Re-subscriptions

$134 (5 Flexible Ticket Vouchers)
Current Season Subscription holders get exclusive access to early bird prices and first choice of seating.

June 14, 2023: Early Bird Subscriptions

$134 (5 Flexible Ticket Vouchers)
Reduced pricing for Season Subscriptions opens to the public and is available until Tuesday, June 27, 2023.

June 28, 2023: Season Subscriptions

$161.50 (5 Flexible Ticket Vouchers)
Regularly-priced Season Subscriptions go on sale for the remainder of the season.

July 5, 2023: Opening Weekend Discount

$60 (2 Musical Tickets)/$50 (2 Play Tickets)
New this year! Tickets for opening weekends are offered at a discount with no maximum ticket limit.
This discount is only available from July 5, 2023 to July 18, 2023 and will not be available for Elf: The Musical.

July 19, 2023: Single Tickets

$36.50 (1 Musical Ticket)/$30 (1 Play Ticket) 
All tickets for all shows are now on sale!
Note: These are the base ticket prices and do not account for the $1.00 Facility Fee, Online Order Fees, or Taxes. We offer you this information to be as informative and transparent as possible.
Return to all posts >