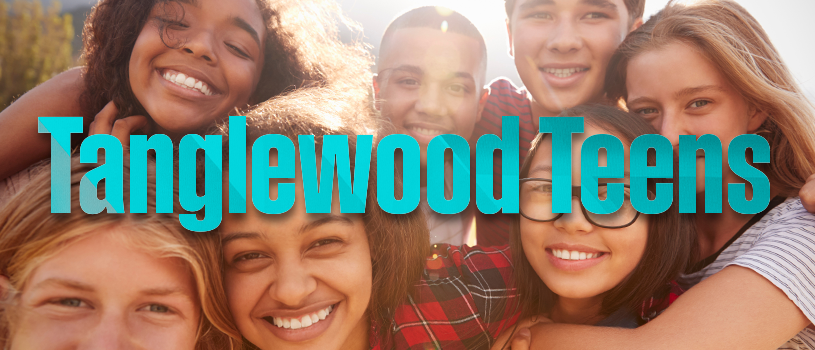 Introducing Tanglewood Teens!
We are thrilled to announce the launch of Tanglewood Teens, an exciting year-long program catering exclusively to high school students with a passion for the performing arts. If you're ready to take your acting, singing, and dancing skills to the next level, this is the program for you!
Tanglewood Teens is an audition-based performance troupe that provides a unique platform for young performers to receive top-level training in acting, singing, dancing, and the performing arts. This inclusive program is designed to develop artistic abilities as well as foster teamwork, discipline, and confidence. With opportunities to showcase their skills on the stages at Asheville Community Theatre and community events, Tanglewood Teens promises to be a transformative journey of artistic growth, camaraderie, and unforgettable experiences.
What does it mean to be a Tanglewood Teen?
As a member of Tanglewood Teens, you are committing to regular attendance at weekly rehearsals, active participation in all scheduled performances and events, and serving as a kind and compassionate ambassador of your community. These goals are key to your growth as a performer, our success as a team, and they help establish this troupe as a lasting legacy.
How do I join?
Getting involved with Tanglewood Teens is simple! Start by preparing for auditions on August 7, 2023, where you'll have the opportunity to showcase your talents. Once selected, you'll join us for an exciting boot camp from August 9-11, 2023. From there, we'll have weekly rehearsals on Wednesdays from 4:30 PM-6:30 PM that will keep you engaged and prepared for our upcoming performances.
What does it cost?
In order to accommodate the guest artists, teachers, musicians, and creative resources necessary to provide this level of training, there is a $500 tuition for participants. (This payment will last the entire school year and can be paid in one lump sum of $500 or in 10 monthly payments of $50.)
If you are unable to pay that amount and are offered a slot in Tanglewood Teens, we will be happy to offer you a scholarship. It is important to understand that tuition and economic background will not have an effect on your participation in Tanglewood Teens.
When are the performances?
In addition to the following scheduled events, we will also have the opportunity to participate in additional community events throughout the year.
Scheduled Performances: Saturday, October 29, 2023; Wednesday, December 20, 2023; Sunday, March 10, 2024; Sunday, May 19, 2024
I'm ready to sign up!
We are so excited for you to be a part of the next generation of theatre makers. All that's left is to fill out the form!