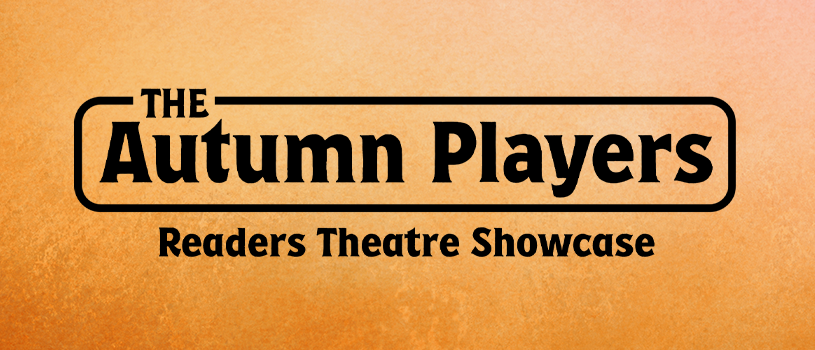 Readers Theatre Showcase
The Autumn Players of Asheville Community Theatre bring seasoned talents to the forefront with script-in-hand readings, emphasizing story and character. This Readers Theatre Showcase blends classic and lesser-known works for accessible theatrical experiences. A testament to the enduring spirit of theatre, the Autumn Players capture audiences with both time-honored tales and fresh narratives.

The Autumn Players Readers Theatre Showcase was initiated by and is dedicated to the memory of Bernie Hauserman (1937 – 2009).
*All tickets are on sale in advance until noon on the Friday the show opens. Remaining tickets will be sold at the door beginning 30 minutes prior to the performance.*