The Blog
December 22, 2021
Enter the Theatre-VERSE: Issue 2
When we last saw our fearless Fight Girl Battle World crew, they had assembled a powerful team of designers to begin planning the production. Now, they bravely head into the unknown when they hold auditions for their cast on Planet ACT-or!
BONUS: Additional audition tips are at the end of this post!
Enter the Theatre-VERSE is created and written by Nicki LaRue.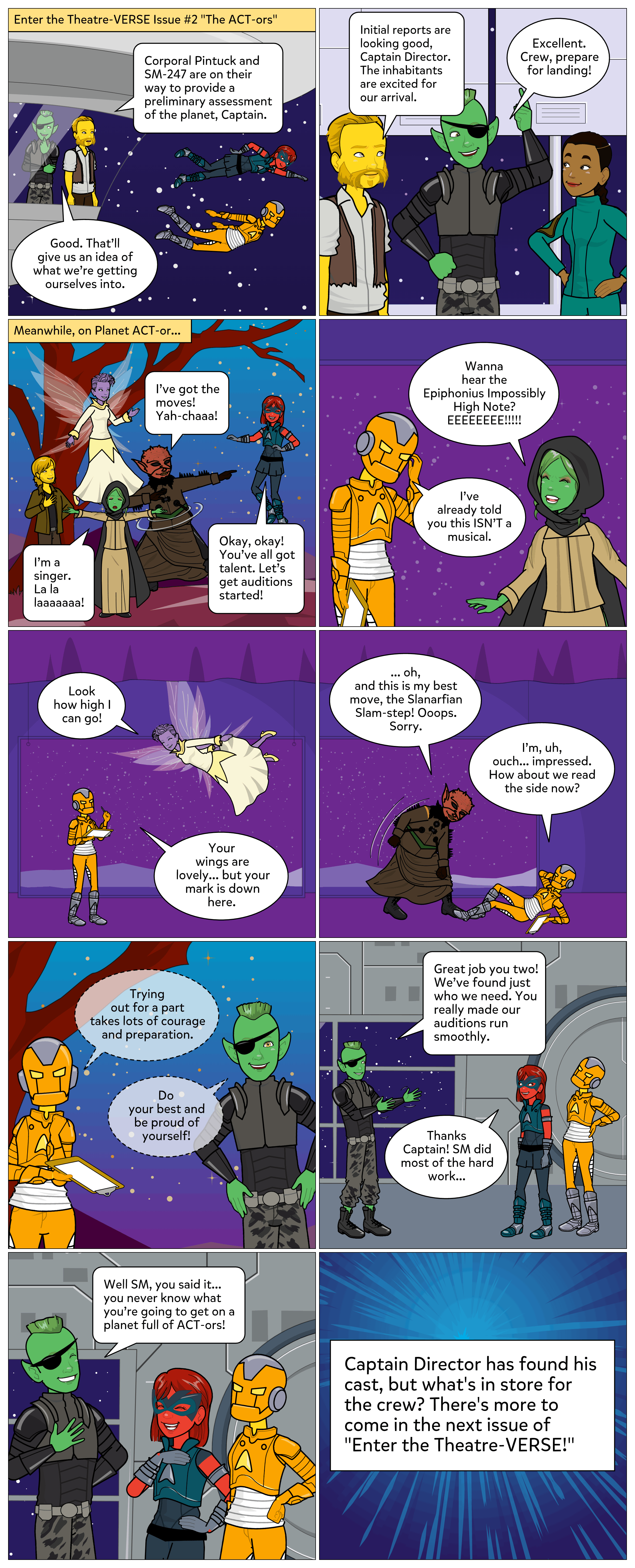 Audition Tips for all ACT-ors:
Consider pieces that inspire you! Be sure you can represent the character realistically and respectfully.
Read the audition listing and develop a good understanding of what's required. Take time to familiarize yourself with the work – read, watch, or listen to as much as possible beforehand. (For ACT auditions, you can check out a copy of the script from the Box Office to read before the audition!) Arrive early and wear comfortable clothes that make you feel your best.
When you enter the audition space, introduce yourself, and perform your piece or side when requested. Remember, the director wants to see what you bring to the stage, so breathe deeply and be your best self! Respect and a collaborative attitude will show everyone how great it is to work with you.
After you've finished, offer gratitude for the time and the opportunity. A little "thank you" can go a long way both in and out of auditions. Later, take a moment to be proud of yourself. Getting on stage takes courage, and you did it!
If the director is interested, you might receive a callback for a second audition. If it doesn't happen this time, keep trying! The next show could be a perfect fit.
Return to all posts >