The Blog
December 2, 2021
Enter the Theatre-VERSE
Prepare for an intergalatic adventure!
Enter the Theatre-VERSE is a comic chronicling the journey of production – from initial design meetings to auditions to performances and beyond! Enter the Theatre-VERSE is created and written by Nicki LaRue, who is designing props, puppets, hair and make-up for Fight Girl Battle World (and who you may know as our new Assistant Box Office Manager).
Follow along here on the blog for each new issue! And launching in 5, 4, 3, 2 … 1.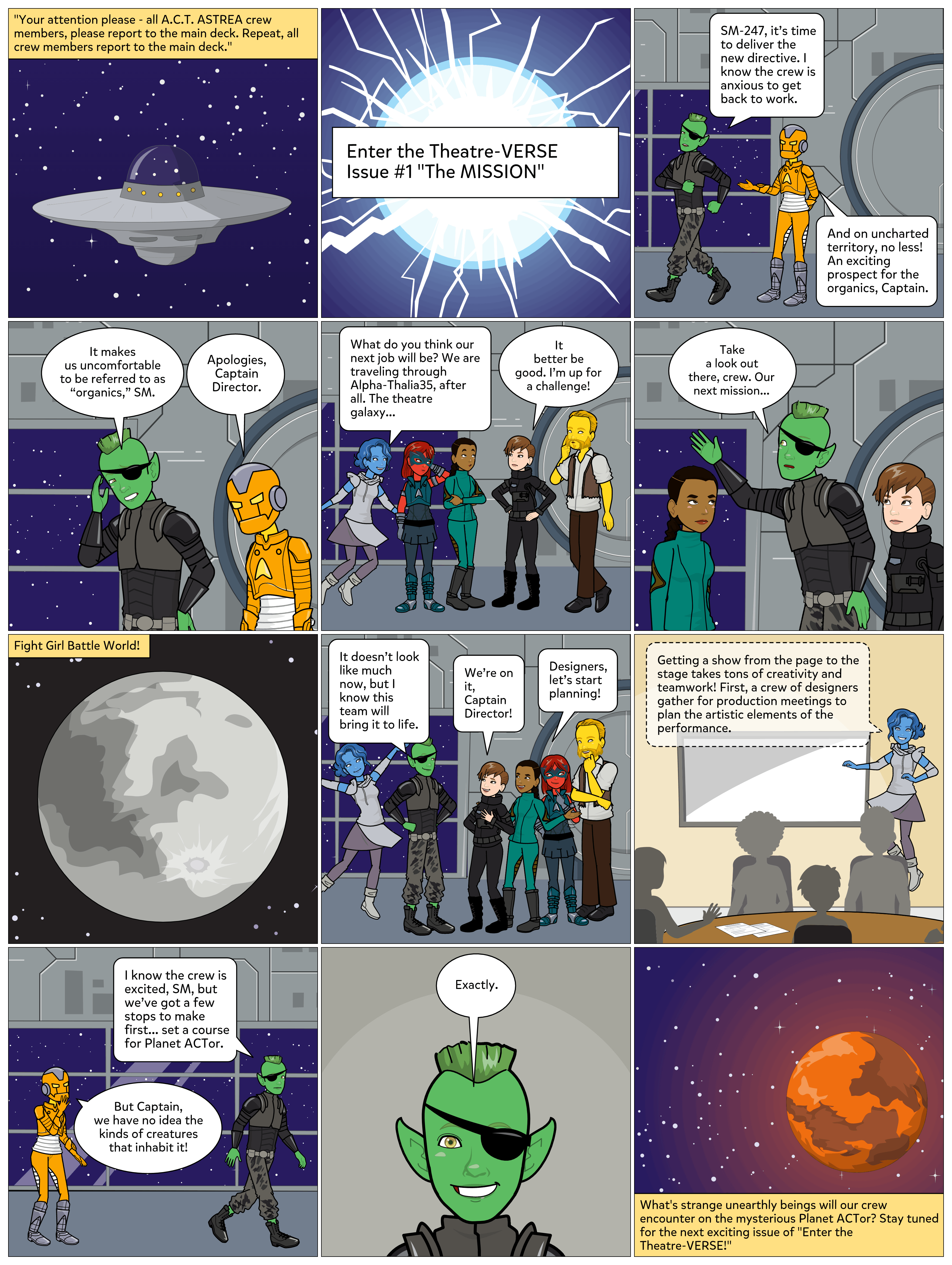 Return to all posts >