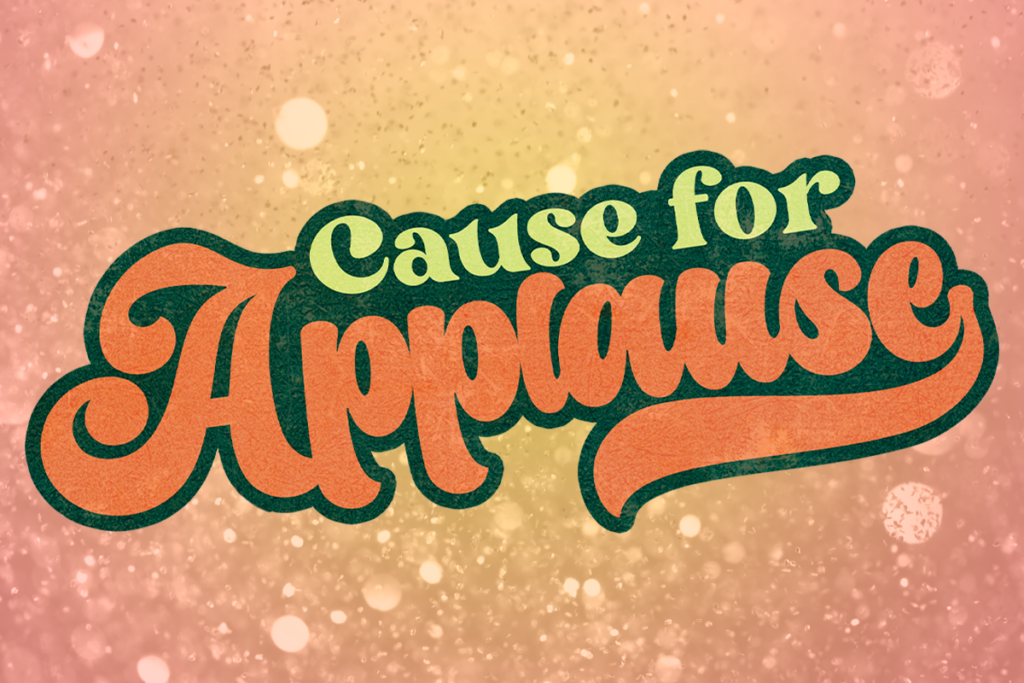 Giving Tuesday, November 28, 2023 from 9:00 AM-6:00 PM
Introducing: Cause for Applause! This year ACT is celebrating Giving Tuesday in a big way. We are hosting a nine hour telethon, from 9:00 AM-6:00 PM, featuring live performances, games, prizes, zany antics, warm memories, and other delightful surprises.
Every hour on the hour we're streaming live from the ACT Giving Tuesday Studios to bring you the best in live entertainment from The Autumn Players, ACT Board of Directors, ACT Staff, Tanglewood Teens, and cast members from Curtains, Elf Jr., Seussical Jr., Bright Star, Pippin, Elf: The Musical, and more!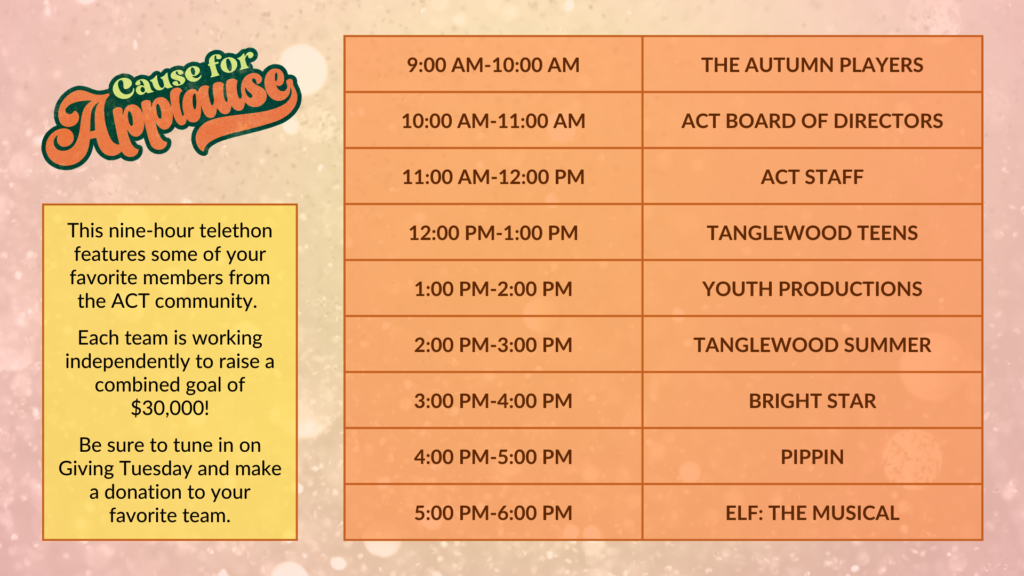 It's going to be a fun-filled day and rumor has it someone's gonna get a pie in face! We'll be sure to keep you up to date on Cause for Applause as we get closer to Giving Tuesday.
You can donate to your team in advance and your donation will be counted during their hour. Just add the name of the team in the box titled "Personal note to be included with donation".