The Blog
January 31, 2022
Cast List: Transition
We are excited to share the cast for the upcoming production of Transition, which will be performed April 1-3, 2022 on our Mainstage. Tickets will go on sale Tuesday, February 8, 2022.
Note from writer/director Maria C. Young: I am overjoyed to welcome some new faces to join Kasia in the space of Transition. Each person brings their unique love of artistry to these roles and I could not be happier for these beautiful people to step into these characters to expand on the foundation this production has built over the past few years!
Mali – Kasia Maatafale
Rashawn – Ronald "Leo Era" Hedd
Nessa – Kirby Gibson
Kah/Therapist – Naimah Coleman
About the Cast:
Kasia Maatafale (Mali) moved to Asheville in 2008, where she was introduced to community theater in her adolescence at The Edington Center (formerly known as W.C. Reid Center). Kasia graduated from Western Carolina University with a bachelor's degree in sociology, and continued to work in Asheville's local community service network. Kasia currently coordinates the Incubate to Innovate program at Eagle Market Streets Development Corporation. Throughout her time in community, she sang lead vocalist in The Soulution Band, and was a member in Asheville's 2018 Production of Black Nativity. Kasia is a certified trainer in the Reconnect for Resilience curriculum, which offers trauma-informed and resiliency-focused classes and training. Kasia studies how to be a proficient trader/investor in the foreign exchange and digital currency exchange markets. She has one rabbit, and is passionate about the development of all people through improved quality of life. She is looking to explore a career as a songwriter and vocalist.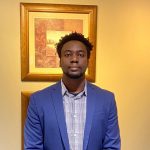 Ronald "Leo Era" Hedd (Rashawn)'s name is derived from his birthplace of Freetown, Sierra Leone. He currently lives in Asheville, NC, and his family lives in Charlotte, NC. He is an alumni of Western Carolina University School of Business and an entrepreneur in the music industry. He is the Founder of The Music Circuit (Artist Showcases).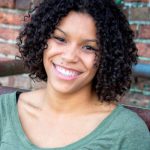 Kirby Gibson (Nessa) is a NC native, born and raised in Chapel Hill/Carrboro. She moved to Asheville in 2008 to acquire her BA in Drama from UNC Asheville. She returned to Asheville in 2020, after spending three years in Chicago. Some of her previous favorite roles include: Gary Coleman in Avenue Q, Marta in Company, Camae in The Mountaintop, Linda in Evil Dead the Musical, and Emilie in The Submission. Love and gratitude to Scott, her friends, and family.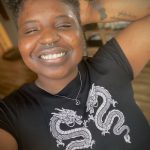 Naimah Coleman (Kah/Therapist) may not be a native to Asheville, but she is definitely a native to theater and specifically ACT.  She has been connected with ACT for almost 11 years now through volunteering and youth programs, most specifically Tanglewood. ACT has a special place in her heart. She is forever grateful to be able to unzip her soul, doing something she loves, in a place she calls home. She has been a performer ever since first grade and her love for theater has continued to grow ever since. Naimah's theatrical work includes ensemble roles in The Wizard of Oz, Fiddler on the Roof, The Addams Family, and Guys & Dolls and supporting/lead roles in Little Women, Quilters, Anything Goes, Voir Dire, Chicago, Miss Witherspoon, and Songs for a New World. When she's not doing theater she is found at her full time job, teaching 2 & 3 year olds at Verner Center for Early Learning. She hasn't been able to do much performing since COVID and graduating college, so is super excited to make some magic happen with Transition!
Return to all posts >