Questions? Please call the Box Office at (828) 254-1320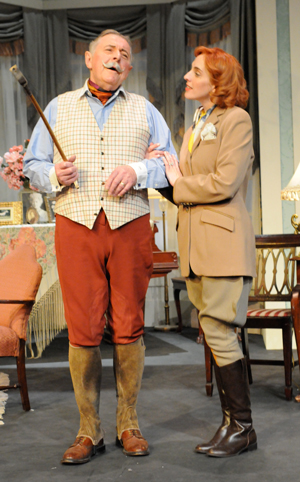 Purchases:
All tickets purchased will be emailed to patron unless otherwise requested.
COVID refund/exchange policy: If a patron is unable or unwilling to wear a mask throughout the entirety of their time at the theatre, they will be asked to leave and their ticket(s) will be refunded. If a patron is sick or experiencing symptoms, please let the Box Office know with at least a 1-hour advance notice, and a refund will be granted.
In non-COVID times, all sales are final. Except in the case of a canceled performance, there will be NO REFUNDS. Exchanges are free of charge for subscribers and are subject to an exchange fee for non-subscribers. Exchanges may be made for the same production with at least 24-hours advance notice to the box office.  No exchanges can be made from one production to another.
Checks should be made out to: Asheville Community Theatre.
Mail orders will be fulfilled based on ticket availability.
If a ticket is returned to the box office at least 15 minutes before curtain, the cost of that ticket may be listed as a tax-deductible donation in your name.
Discounts:
The child discount is available to people aged 17 and under.
A group discount of $2 off per adult ticket are available for groups of 10 or more adults. Please contact the Box Office for more information on group discounts.
Only one discount may be used per ticket. For example, a child ticket is not eligible for a group discount.
If you are using a discount program, coupon, gift certificate, or voucher, you must let us know at the time of purchase.
Fees:
Ticketing systems fees are charged per each ticket. These fees cover our ticketing software and bank fee charges for credit card orders. For online and phone orders, a $3.00 fee is charged per ticket. No fee is charged for subscriber tickets or for window sales. Any ticketing exchanges are subject to a $1.00 per ticket fee.

Privacy Policy
Asheville Community Theatre knows that you care how information about you is used and shared, and we appreciate your trust that we will do so carefully and sensibly. The information we learn from customers helps us personalize and continually improve the customer experience with Asheville Community Theatre. This notice describes our privacy policy.
Information You Give Us:
We receive and store any information you enter on our Web site or give us in any other way. You can choose not to provide certain information, but then you might not be able to take advantage of many of our features. We use the information that you provide for such purposes as responding to your requests, improving our site, and communicating with you.
Information from Other Sources:
For reasons such as improving our service, we may receive information about you from other sources and add it to our account information.
Does Asheville Community Theatre Share the Information It Receives?
Information about our customers is an important part of our business, and we do not sell it to others. We do share customer information at times with our partners (for instance, the North Carolina Theatre Conference).
If you have any concern about privacy at Asheville Community Theatre or www.ashevilletheatre.org, please send us a thorough description to [email protected], and we will try to resolve it. Our business changes constantly. This notice will change also, and use of information that we gather now is subject to the Privacy Notice in effect at the time of use. You should check our Web site frequently to see recent changes.
Inclement Weather Policy
Snow closings will be posted by 4:00 pm on our website each performance day (matinees by 11:30am) and cancellations will be announced on WLOS.
In the event of a show cancellation by ACT:
If ACT cancels a performance due to inclement weather, ACT will exchange your tickets for another performance of the show (or another Mainstage production of your choice).   A refund of your tickets is an available option, but we ask that you consider supporting ACT by either accepting vouchers or making a contribution to the theatre in the amount of your tickets.  If neither of those options is acceptable, we will be happy to refund your tickets.
In the event that ACT has the performance, but you cannot attend due to weather:
If ACT does have the performance, but you cannot attend the performance due to inclement weather, ACT will exchange your tickets for another performance (if available) or provide vouchers for an upcoming Mainstage production of your choice. In order to exchange your tickets, please call the Box Office at least three hours before the performance and arrange for the exchange.  No refunds are available if the performance occurs as scheduled.
We thank you for your patience as we deal with any weather challenges!