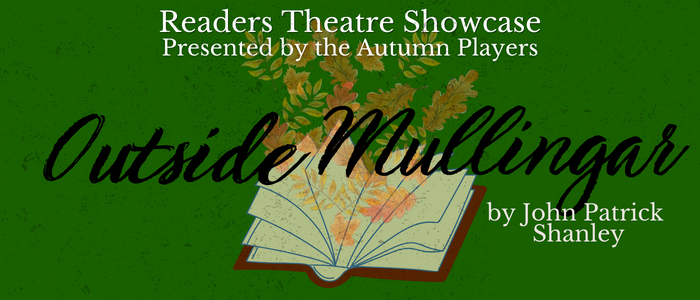 RTS: Outside Mullingar
By John Patrick Shanley
October 28-30, 2022
All performances at 2:30 pm
Friday and Saturday performances are held in 35below at Asheville Community Theatre; Sunday performance is held at the Reuter Center on the campus of UNCA. 
Outside Mullingar is presented as readers theatre by The Autumn Players.
Anthony and Rosemary have been friends since childhood, but Rosemary has always wanted something more. When a land feud begins to brew between the two friends' families, Rosemary worries they will never be together. But in this poignant and funny journey to happiness, Anthony and Rosemary both learn it's never too late to take a chance on love.
Buy Tickets