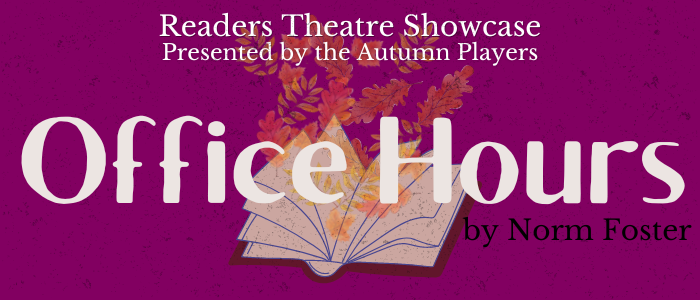 RTS: Office Hours
By Norm Foster
May 26-28, 2023
All performances at 2:30 pm
Friday and Saturday performances are held on the Mainstage at Asheville Community Theatre; Sunday performances are held at the Reuter Center on the campus of UNCA. 
Office Hours is presented as readers theatre by The Autumn Players.
It's a Friday afternoon in the big city and, in six different offices, six different stories are unfolding at the same time. Unrelated, and yet somehow still linked, these stories show six people trying to get by in a modern world, in a madcap race towards quitting time.
Buy Tickets