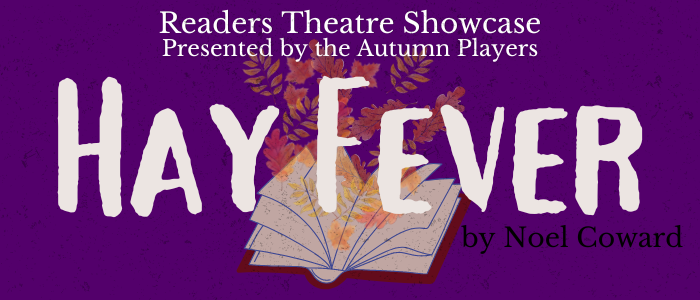 RTS: Hay Fever
By Noel Coward
March 17-19, 2023
All performances at 2:30 pm
Friday and Saturday performances are held at Asheville Community Theatre; Sunday performances are held at the Reuter Center on the campus of UNCA. 
Hay Fever is presented as readers theatre by The Autumn Players.
David Bliss and his wife, Judith, find their quiet family weekend in the country interrupted when their high-spirited children, Simon and Sorel, arrive with uninvited guests. Drama unfolds for the Bliss family as comedic misunderstandings and tempers flare in the countryside.
Buy Tickets