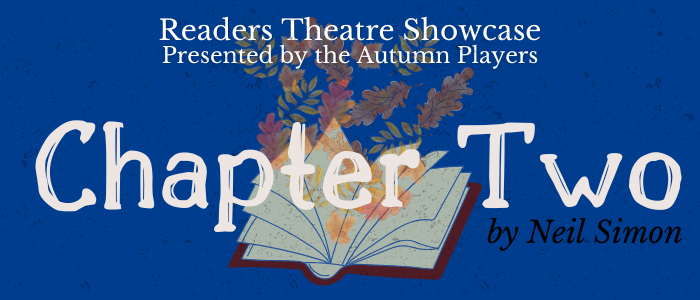 RTS: Chapter Two
By Neil Simon; Directed by Elliot Weiner
September 2-4, 2022
Friday, Saturday, and Sunday at 2:30 pm
Friday and Saturday performances are held in 35below at Asheville Community Theatre; Sunday performance is held at the Reuter Center on the campus of UNCA. 
Chapter Two is presented as readers theatre by The Autumn Players.
In life, love and loss can intertwine in sometimes painful, sometimes funny ways. Recent widower George Schneider finds that especially true when he re-enters the dating world at the insistence of his interfering brother. The road to love is bumpy, and for George it's a bittersweet journey towards hope and finding someone worth fighting for…again.
Buy Tickets