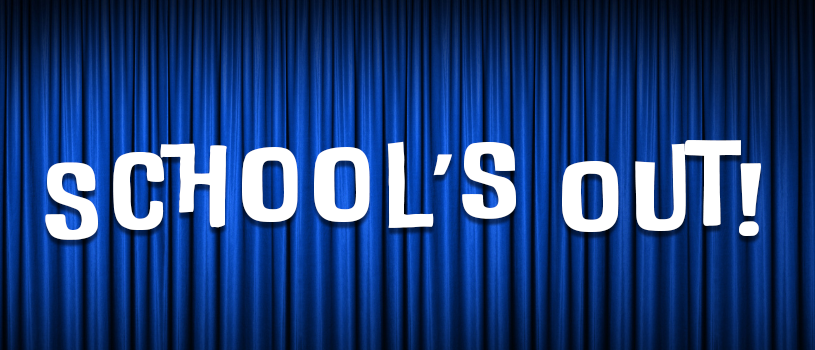 School's out, but ACT is IN!
When school has a scheduled day off, ACT will provide a School's Out workshop, offering a fun and enriching experience for students throughout the year.
At School's Out, students ages 6-12 will engage in a variety of activities, including theatre games and creative play, learning a song and dance, mastering a script, and exploring their creativity through craft. The highlight of the day is an informal performance, where students will get the opportunity to perform the material they learned (to uproarious applause!).
School's Out starts at 9:00 AM and ends after the informal performance at 4:00 PM.
Tuition is $50
Students need to bring a lunch, water bottle, and an excellent attitude ready for a day of theatrical adventure!
Questions? Please contact Education Director, Zoe Zelonky or Box Office Manager, Joshua Runkles.
---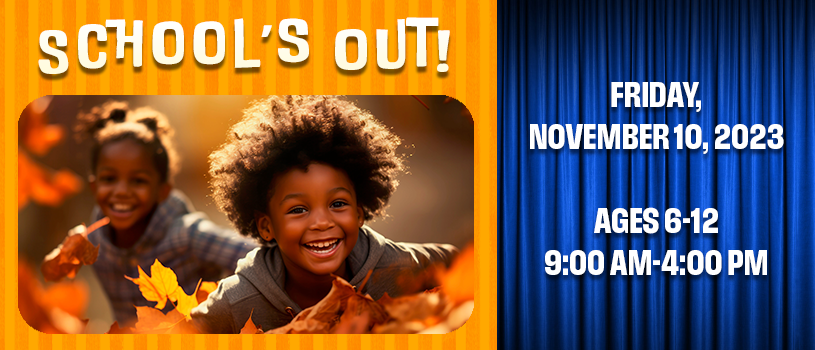 Friday, November 10, 2023
Ages 6-12
School's out, but ACT is IN! Children will participate in a full day of creative play, including theatre games, improvisation, dance, and a script they will perform at the end of the day. Bring a lunch, water bottle, and an excellent attitude!
Register Now
---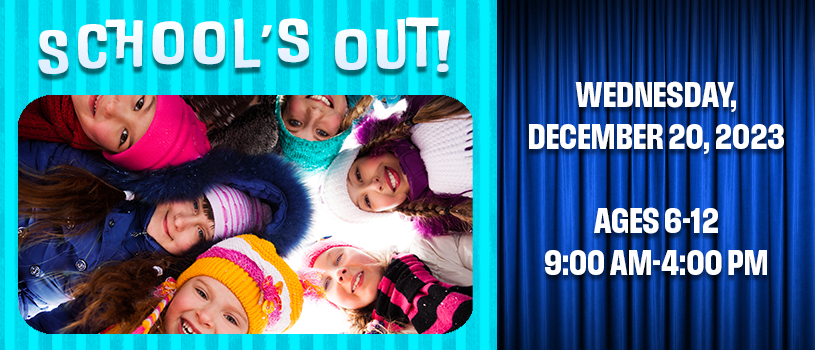 Wednesday, December 20, 2023
Ages 6-12
School's out, but ACT is IN! Children will participate in a full day of creative play, including theatre games, improvisation, dance, and a script they will perform at the end of the day. Bring a lunch, water bottle, and an excellent attitude!
Register Now

---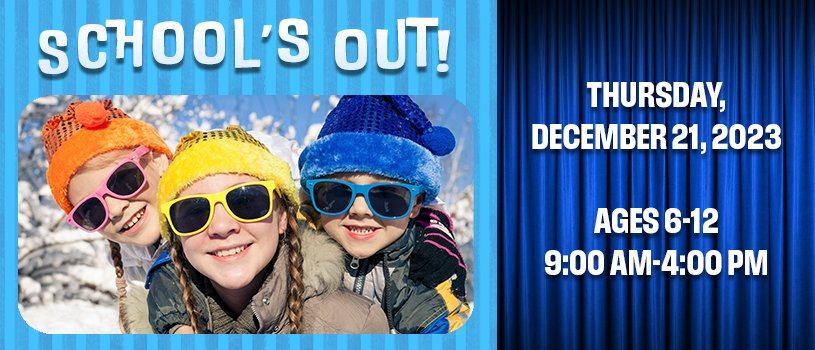 Thursday, December 21, 2023
Ages 6-12
School's out, but ACT is IN! Children will participate in a full day of creative play, including theatre games, improvisation, dance, and a script they will perform at the end of the day. Bring a lunch, water bottle, and an excellent attitude!
Register Now

---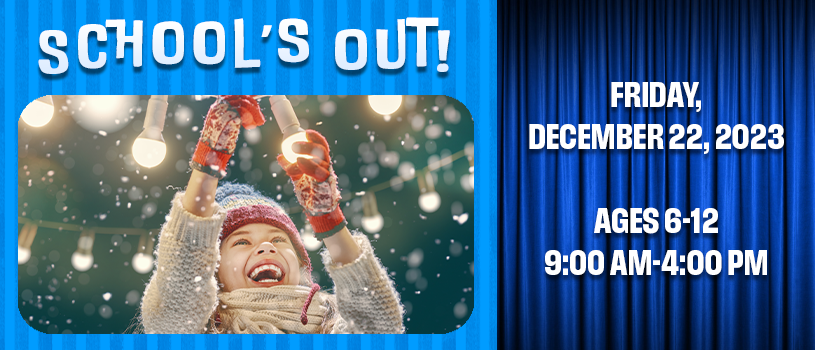 Friday, December 22, 2023
Ages 6-12
School's out, but ACT is IN! Children will participate in a full day of creative play, including theatre games, improvisation, dance, and a script they will perform at the end of the day. Bring a lunch, water bottle, and an excellent attitude!
Register Now

---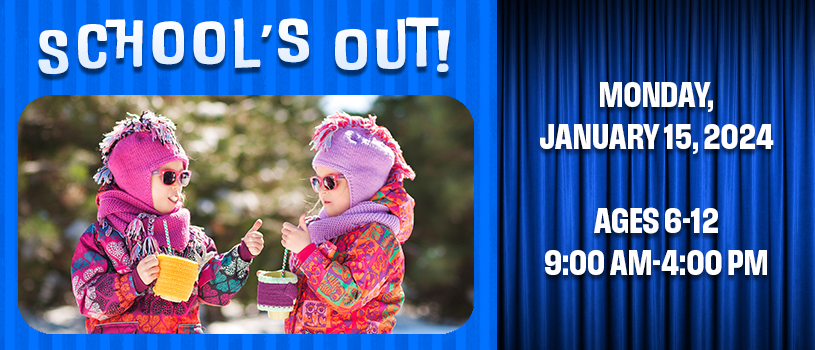 Monday, January 15, 2024
Ages 6-12
School's out, but ACT is IN! Children will participate in a full day of creative play, including theatre games, improvisation, dance, and a script they will perform at the end of the day. Bring a lunch, water bottle, and an excellent attitude!
Register Now

---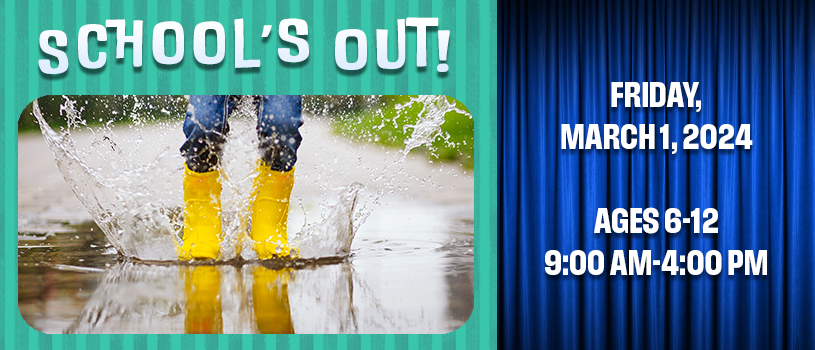 Friday, March 1, 2024
Ages 6-12
School's out, but ACT is IN! Children will participate in a full day of creative play, including theatre games, improvisation, dance, and a script they will perform at the end of the day. Bring a lunch, water bottle, and an excellent attitude!
Register Now

---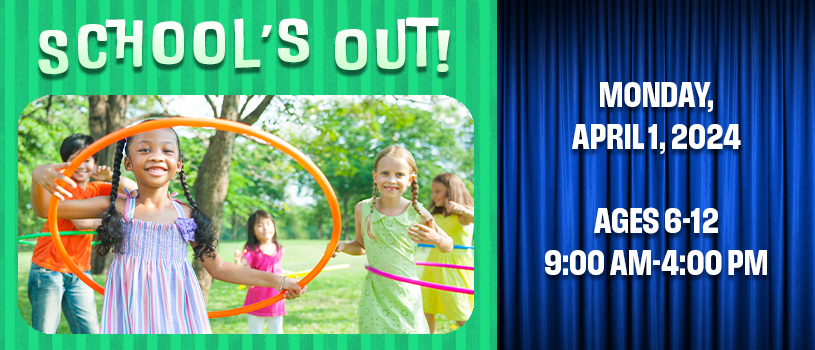 Monday, April 1, 2024
Ages 6-12
School's out, but ACT is IN! Children will participate in a full day of creative play, including theatre games, improvisation, dance, and a script they will perform at the end of the day. Bring a lunch, water bottle, and an excellent attitude!
Register Now

---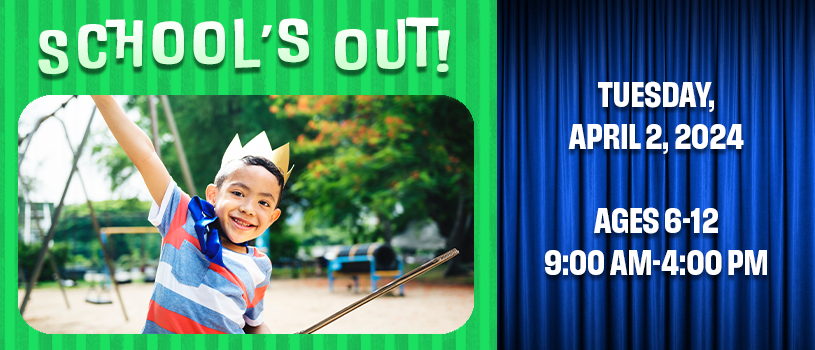 Tuesday, April 2, 2024
Ages 6-12
School's out, but ACT is IN! Children will participate in a full day of creative play, including theatre games, improvisation, dance, and a script they will perform at the end of the day. Bring a lunch, water bottle, and an excellent attitude!
Register Now

---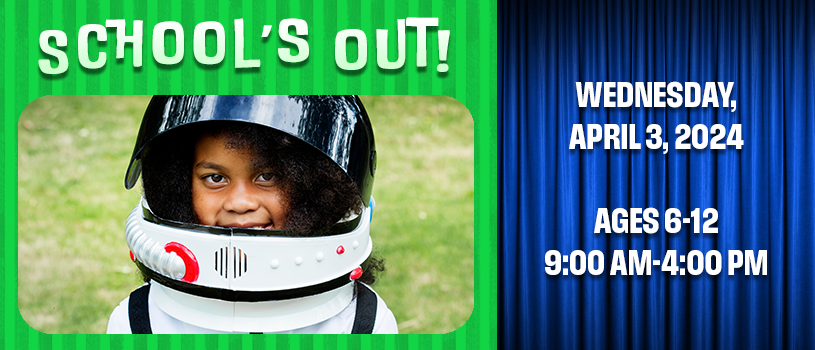 Wednesday, April 3, 2024
Ages 6-12
School's out, but ACT is IN! Children will participate in a full day of creative play, including theatre games, improvisation, dance, and a script they will perform at the end of the day. Bring a lunch, water bottle, and an excellent attitude!
Register Now

---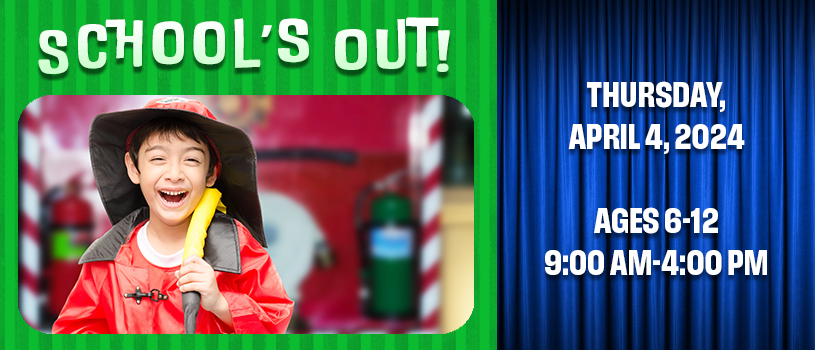 Thursday, April 4, 2024
Ages 6-12
School's out, but ACT is IN! Children will participate in a full day of creative play, including theatre games, improvisation, dance, and a script they will perform at the end of the day. Bring a lunch, water bottle, and an excellent attitude!
Register Now

---
Friday, April 5, 2024
Ages 6-12
School's out, but ACT is IN! Children will participate in a full day of creative play, including theatre games, improvisation, dance, and a script they will perform at the end of the day. Bring a lunch, water bottle, and an excellent attitude!
Register Now

---