In our first phase of our campaign, we renovated our existing structure, bringing the Mainstage auditorium up to code and enhancing our patrons' experience. We completed this phase on time and on budget. We're now ready to move on to Phase 2, which will accomplish: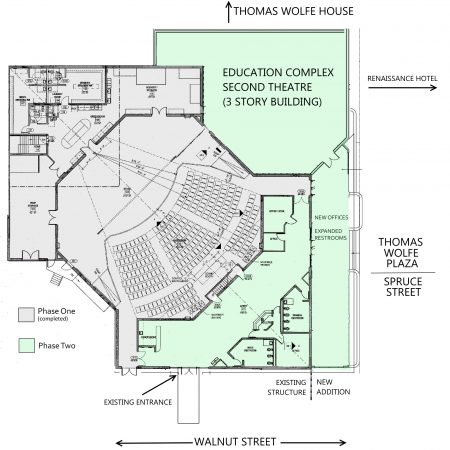 An education complex with a large rehearsal space that can be subdivided into smaller spaces; smaller teaching/rehearsal spaces, and offices. Our Education Programming for children will be able to double.
A new 150 seat second stage theatre with green room and dressing rooms. Our capacity will quadruple from our current black box theatre and ACT will be able to produce in both spaces simultaneously – significantly increasing our opportunities for audiences and volunteers and our revenue to support operations.
Renovated lobby and expanded restrooms which will serve both the Mainstage and the new second stage; designed to increase patron comfort and customer services
Renovated box office and office space to serve both performance spaces; this will improve efficiency of operations
We are working with McMillan Pazdan Smith Architecture and will be able to share specific plans and drawings in June 2018.